Aspire Dental Assisting School Student Testimonials
Getting a job after graduation is everyone's goal. After completing the Aspire Dental Assisting School Course, we do our very best to get you started through our network of dentists. Please check out our student testimonials and hear their experience.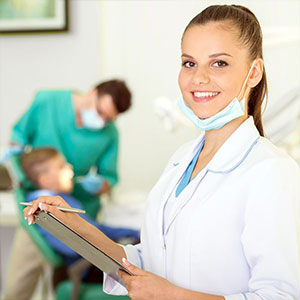 Based on 27 reviews

"Aspire was a great choice for me. It was hands on from the beginning, which is the best way to learn a trade. The staff is amazing, I had a great time every time I went in for class or to assist. I learned a lot and was lucky enough to land a job through my externship at the end of the term!" – Juliet B.
"Where do I begin! This is by far the best school ever! They have helped me out so much even though they don't have to they still do! Graduated in November 2014 and it's so easy for me to talk to their instructor Angie! I am so thankful for everything yall have done for me! Thank you so much for everything! Definitely recommend Aspire Dental School to everyone!" – Mayra M.
"I am a former student of the Aspire Dental School and I had such an amazing experience! It's a really great program and very rewarding. There is many reasons that make it so great! Aspire Dental school has an awesome instructor named Angie, who is a registered Dental assistant, she is very knowledgeable and has years of experience. What I loved about Aspire was that they take small groups so there is plenty of hands on, your not just a number. I also liked the fact that it wasn't super long only 10 weeks and if you work you are still able to. Aspire Dental is a great school because I really felt that Dr. Robinson and Angie really cared! I'm only sad that's it over but I now have a rewarding career as a dental assistant and I have Dr. Robinson and Angie to thank for!" – Brittany B.
"I am so happy I was able to find a school like Aspire! First it was so much more affordable than other schools around. Not only that, but my time there was great! I got to get one on one training with Angie and Dr. Robinson. They made sure to teach me everything I had to know about dentistry. After my training Angie made sure I had a position waiting for me to start my career as a dental assistant the very next week! I am now working in fast pacing clinic where we see from 6 months old to 80 year old patients. Routine check-ups to Root Canals etc. Thanks to this amazing school I was prepare to take on this task." – Estela R.
"I had an amazing experience at Aspire! I learned so much! The smaller class helped me to really learn dental assisting on a one-to-one basis. I am so grateful for Angie and Dr. Robinson to teach me so much that I was able to get a job right away and succeed as a dental assistant!" – Kristine D.