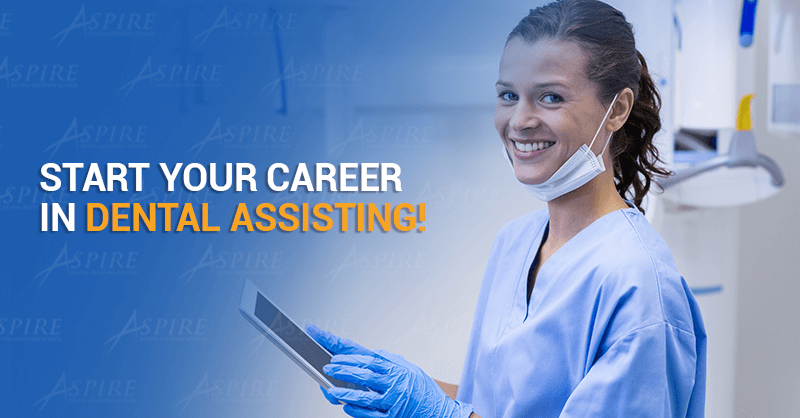 Are you looking for a great career with opportunities for personal advancement? Aspire Dental Assisting School, located in Dallas, Texas, can prepare you for a future as a certified Dental Assistant.
We have 1 Spot Remaining in Our May 25th Course! Click Here or give us a call at 469.844.6961 to start your career in Dental Assisting!
We offer comprehensive training to prepare you for entering the dental field as an entry-level dental assistant. Our state-approved curriculum is delivered in a comfortable setting that provides opportunities for both classroom and hands-on learning in an operating dental office.