Dr. Dena Robinson and Robinson Dentistry are proud to celebrate the Aspire Dental Assisting School's 7-year anniversary! For the past 7 years, Aspire has been preparing students for success as a certified Dental Assistants. We'd like to thank all of our past students and educators who have made our mission possible.
Our next session (FULL) at Aspire Dental Assisting School starts on February 3, 2017 at our brand new facility! If you are interested in becoming a Dental Assistant, book a tour at Aspire or reserve your spot in our May 26th course…. only a few spots left!
The Aspire Dental Assisting School offers comprehensive training to prepare you for entering the dental field as an entry-level dental assistant. Our state-approved curriculum is delivered in a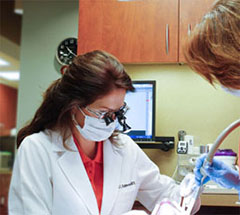 comfortable setting that provides opportunities for both classroom and hands-on learning in an operating dental office.
Even in challenging job markets, trained dental assistants are in high demand. We network extensively with Dallas-area dentists who are searching for qualified dental assistants and provide job leads that help you secure a position. If you or a friend or relative is interested in a great, stable career, click here and learn more about the Aspire Dental Assisting School!